Construction Group ARMADO a.s.
We provide additional business activities within divisions belonging to the construction group:
Building on tradition
In 2002, we established the private construction company A-Z PREZIP s.r.o., which became the basis of the ARMADO a.s.
The key market for us is the Czech Republic with little overlap into the Slovak Republic and the possibility of expanding the market to neighboring countries of the European Union, especially Germany and Austria.
Concrete structures including foundation and project
Construction group philosophy
Construction group ARMADO a.s. builds on the basic philosophy of its founders in the development of building specializations in the areas of special foundation engineering and reinforced concrete prefabricated structures. The development of these two basic technologies in one company is unique in the Czech Republic and it allows us to offer our own capacity of assembled reinforced concrete structures including foundation, which of course has a positive impact on cost savings and ongoing construction time.
---
Interested in our services? Contact us!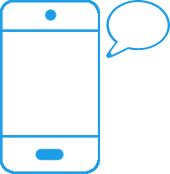 +420 469 660 648